Tamawata Sarashi is most confortable Premium sarashi.
This is the tightest fabric,having a smooth feeling texture.
It is the best material for Kimono/Yukata.
Appearance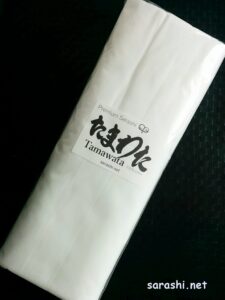 Details
Brand : Tamawata Sarashi
​Item : Japanese cotton fabric
Material : 100% cotton
Dimension / Size : 394″(10m) x 14.2″(36cm)
Condition : Brand New
Suitable use
It is used for making high quality Japanese yukata as a material.
Making for undergarment/underwear, Fundoshi.
For dyeing indigo, dyeing material. Sashiko embroidery. 
Making original tenugui.
Texture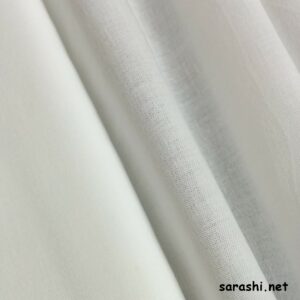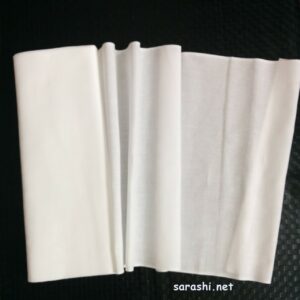 magnification 60