Matsuri Sarashi is best for binding your chest, belly and so on.
Appearance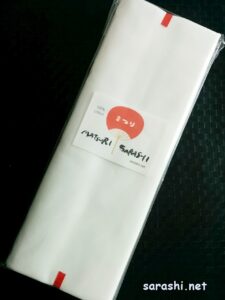 Details
Brand : MATSURI SARASHI
​Item : Japanese cotton fabric
Material : 100% cotton
Dimension / Size : 394″(10m) x 13.8″(35cm)
Condition : Brand New
Suitable use
Matsuri Sarashi is good as making flat your chest.
It is best for bind your body, chest, belly… and so on.
As a kimono underwear: As a bra, bind around the chest and make your chest flat.
As a chest compression shirt: to use as a chest binder. Flatten your chest.
At Japanese festivals :Bind it around your stomach or chest and wear it underneath your Happi coat.
Oharaobi: In Japan, pregnant women have a custom of using Sarashi hoping easy delivery. It is called  'oharaobi'
For cosplay: to dress in costume as a manga or anime character
To protect for body problem, waist or back. To make more stable by binding Sarashi.
Cloth diaper. Maternity belt. Lumbago Prevention.
For preventing to body coldness.
For protecting the abdomen.
As a dish towel/tea towel(cloth).
Fundoshi.
Embroidery material, Sashiko. 
Texture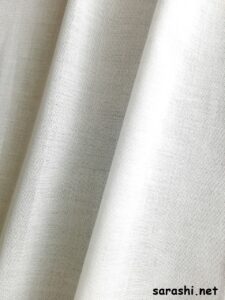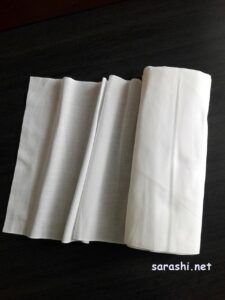 magnifcation 60