SARASHI No.11 is most rough texture Sarashi in our shop.
It is good use for industrial wipes / cleaning cloth etc.
Only this product must be ordered in unit of 50 rolls.
If you have any questions or inquiries, please contact us directly.

Appearance
Details
Brand : SARASHI No.11
​Item : Japanese cotton fabric
Material : 100% cotton
Dimension / Size : 394″(10m) x 13.4″(34cm)
Condition : Brand New
SPQ(Standard Packing Quantity):  50 rolls.

Suitable use
As rags for wipe off the oil of industrial and precision apparatus.
As waste cloth in a factory or laboratory plant…etc.
Texture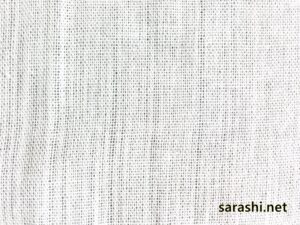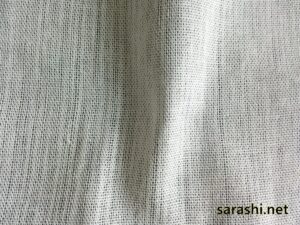 Compared with Mashiro sarashi