Please use these Sarashi/Gauze for variety things,
undergarment for kimono, or wrapping chest or belly for pregnant, fundoshi, etc.
MATSURI COSTUME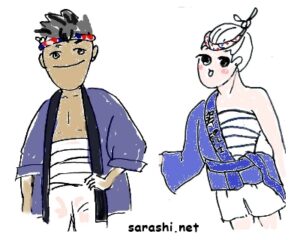 Sarashi/Gauze is used as underwear (when wearing kimono or a happi coat which looks like a cardigan and is normally worn during festivals or by some workers) and it is wrapped around the body, like bandage.
SARASHI WRAPPING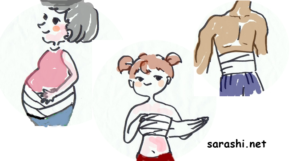 Normally, men wrap it around their midriff, and women around their entire chest to cover the breasts, like a substitute bra. You can see it in anime or manga, the characters wear it under an unbuttoned shirt. They say their style looks sexy, so cosplayers often choose those characters to cosplay like them.