Unbleached and Non-fluorescent 100% cotton Gauze Cheesecloth fabric.
Appearance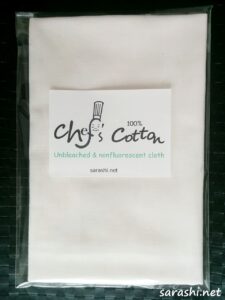 Texture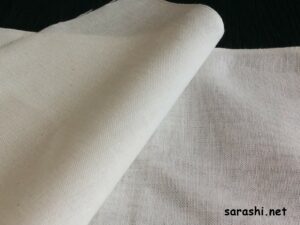 magnifcation 60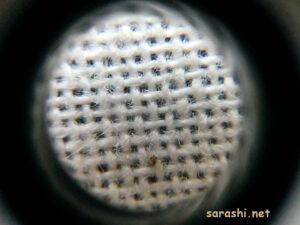 Comparative image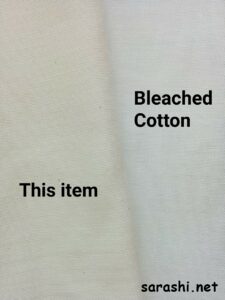 Details
Brand : Chef's Cotton
​Item : Japanese cotton Gauze fabric
Material : 100% cotton
Size : 37.0″(94.0cm) x 13.5″(34.5cm)
Condition : Brand New
Suitable use
When you make Japanese soup stock, use this fabric as a substitute for filter.
As Draining cloth for fresh vegetable or other food.
As Draining cloth for japanese Tofu. It can drain off water.
As cloth for steamed cooking.
To make Tofu.
To give the moisture during the bread fermenting.
To make Wagashi(japanese traditional sweets).
Tea filter or a coffee filter.
And for various purposes. 
Hand made mask, diaper for baby,…etc.